Home
MALAYSIAN TIMBER :: TIMBER EXPORTER :: TIMBER SUPPLIER :: CERTIFIED TIMBER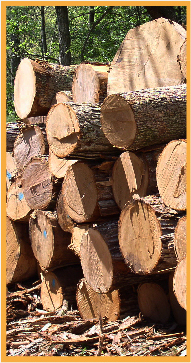 Pan Resources Sdn Bhd is a timber exporter and timber supplier in Malaysia and we began in 1987 by venture into foreign markets, especially Thailand, Middle East, Japan, Korea and Taiwan.
To expand our business further, a Kuala Lumpur branch was set up in 1991 to market sawn timber to the European Markets. This is further necessitated by the fact that there is no kiln dry plant in Kuantan. Furthermore, the port facilities at Port Klang are more advanced and the shipping companies use containers which protect the timber from being subjected to the weather element during shipment. Through a Synergically Management and Team effort, we are able to achieve and maintain our yearly sales volume at 20,000-30,000 tones of sawn timber.
Our company was registered with Malaysian Timber Certification Council (MTCC) to supply MTCS Certified timber, PEFC Certified Timber, Keurhout Legal timber, Keurhout Sustainable timber and etc. Our certificate for certified timber No. SGS-MTCS/COC-0002 , MTCS logo number is MTCC/31-001 and PEFC logo number is PEFC/34-31-001.
As a PEFC Certified company, we fully comply to European Union Timber Regulation (EUTR) which prohibits placing of illegal harvested timbers on the European market. In effort of risk mitigation, we implement Due Diligence System (DDS) in accordance to PEFC ST 2002:2013 to all our materials.
PAN RESOURCES SDN BHD supplies only 100% PEFC Certified materials to all our customers and prevents unknown sources or any controversial sources from entering our supply chain.

REGISTERED WITH :






Malaysia Timber :: Timber Exporter :: Timber Supplier :: Certified Timber